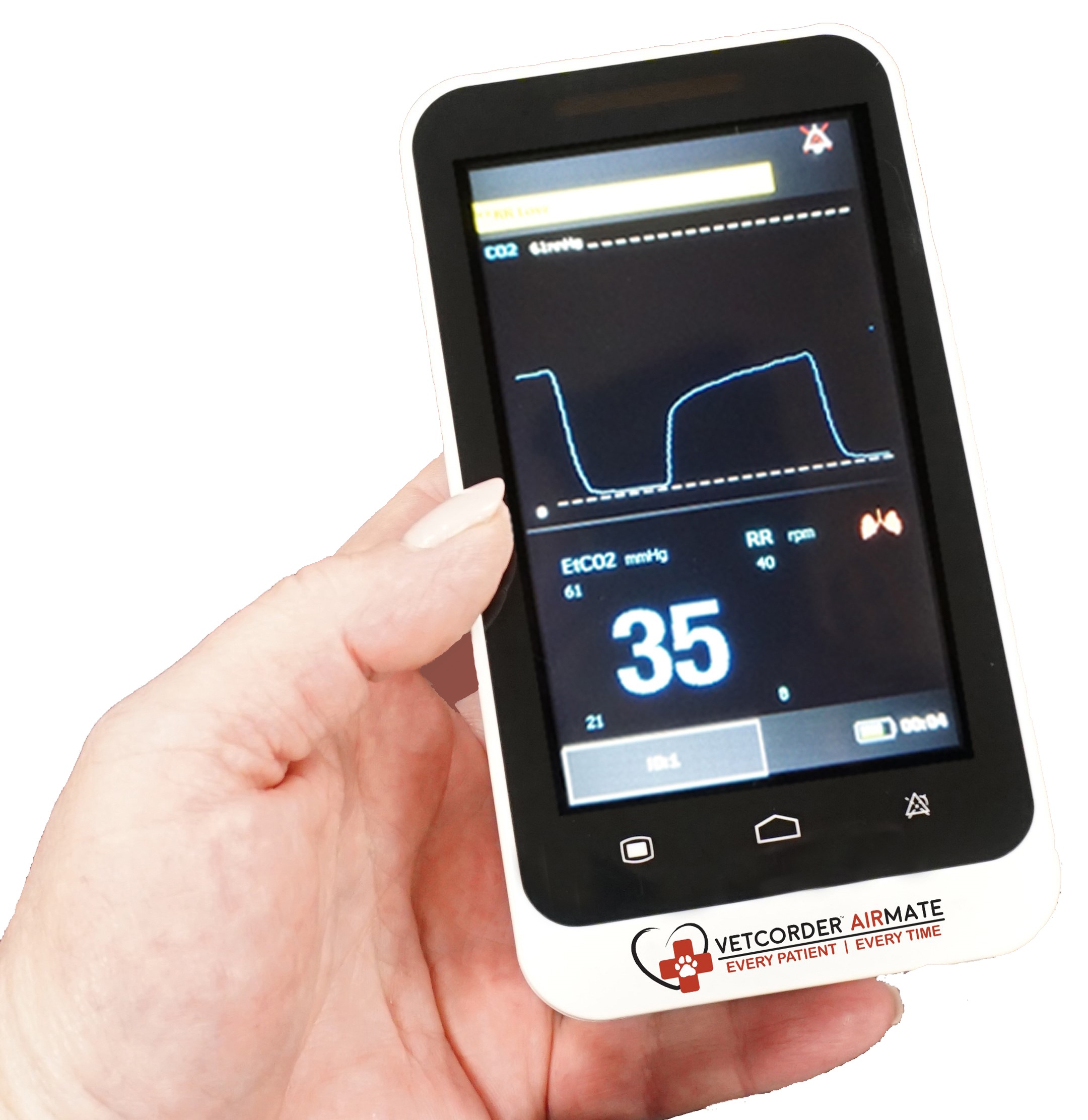 Order your Vetcorder AirMate for estimated shipment on or before June 1st. You will be billed at the time of shipment. Certain restrictions apply.
INDUCTION TO RECOVERY! Vetcorder AirMate is the answer.
AirMate and Vetcorder Monitor
Capnometry involves the use of a capnograph to measure the amount of carbon dioxide (CO2 ) in expired gas. CO2 is produced as a by-product of metabolism in living cells and carried via the blood to the lungs, where it diffuses into alveolar gas and is expired. The amount of CO2 in expired gas is a direct representation of the adequacy of alveolar ventilation and an indirect indication of cardiac output and metabolic rate.
Every Airmate capnograph comes with our world class service and support center.